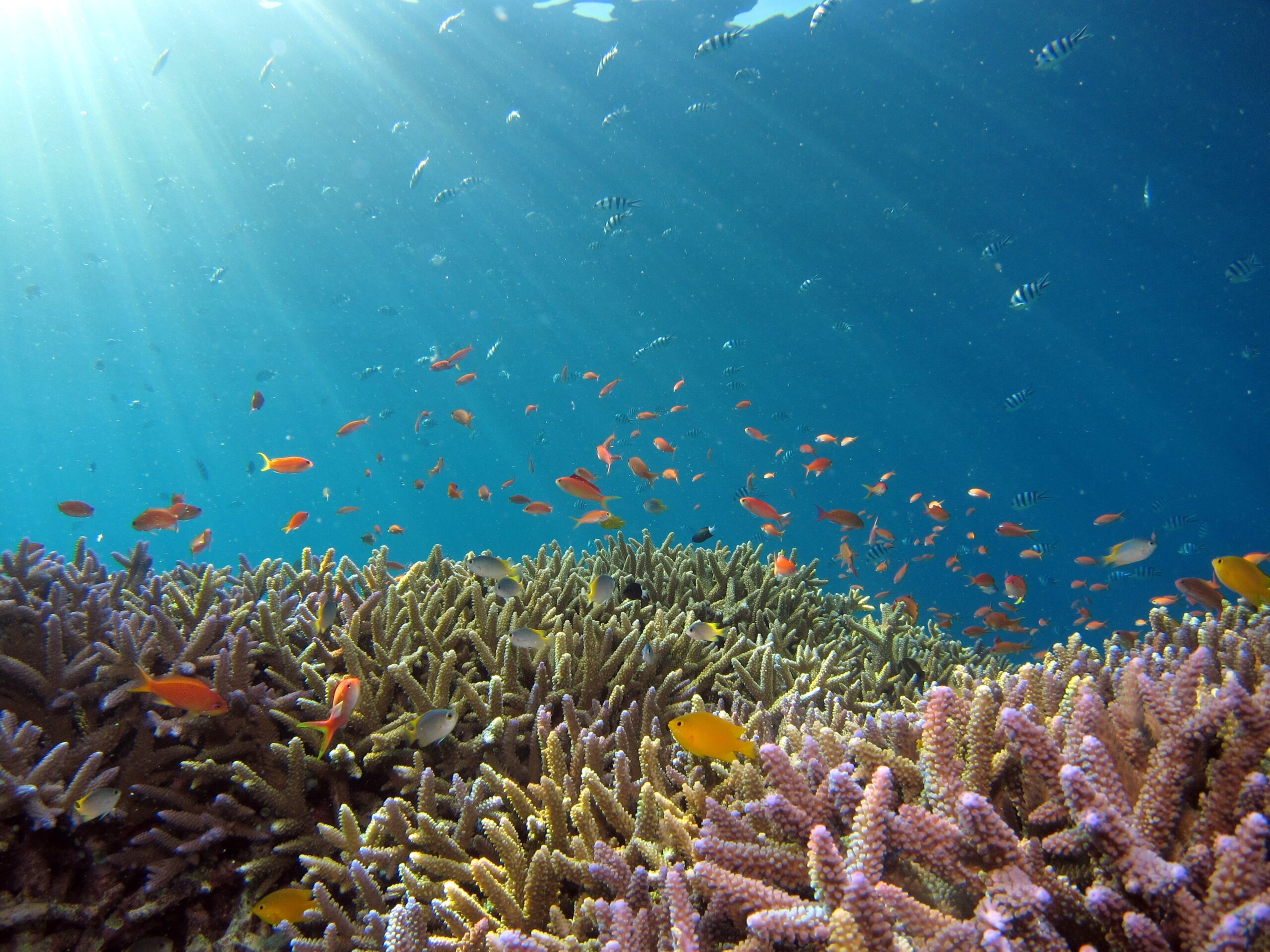 Reef Friendly Sunscreen Reviews
A few years ago, Scott (my husband) and I both took the 23andMe DNA tests. We didn't get much of a surprise– we are both very British and Irish. Both of us and our kids are all pretty fair skinned. Being a beach-lover, this means I have had to really do my research on sunscreens. When I was younger, I always used the highest spf out there regardless of any other factors. Now that I know a little more, and I am a bit more picky about the sunscreen I use on myself and on my kids. Of course, it needs to work and prevent sunburn. I want convenience– I love a good spray or stick. I don't want that white layer on my skin all day. But, I love to snorkel, so I am becoming more and more conscious about using Reef Safe or Reef Friendly products.
Over the past decade or so, more and more research has come out about chemicals that can kill coral reefs. Unfortunately, some of those chemicals are prevalent in sunscreens. There has been a push for more Reef Safe and Reef Friendly options to come onto the market. Some locations, such as Hawaii, are even outlawing specific types of sunscreens in order to preserve the local reefs.
Reef Safe and Reef Friendly options aren't exactly the same thing. While there are no official regulations about which products are put into which category, there are some trends we can look at. Ingredients are very restricted in order for sunscreens to be deemed Reef SAFE. They cannot have nanoparticles, oxybenzone, octinoxate, PABA, parabens, or triclosan. Obviously with such restrictions, the options for fully Reef Safe sunscreens are limited, and they definitely don't check all of my boxes about convenience with 3 young children to screen and white sheen. Reef Safe options will all be mineral based with zinc oxide and titanium dioxide, and be a physical blocker. When looking at studies about how sunscreen chemicals can harm coral reefs, oxybenzone and octinoxate are the most important compounds to avoid.
This brings me to Reef Friendly choices. Reef Friendly options remove the most egregious of the chemicals that can cause coral reef bleaching. Reef Friendly sunscreens will typically have no nanoparticles, oxybenzone, octinoxate, PABA, parabans, and triclosan. They tend to be plant or mineral based.
On our trip to Anna Maria Island in Florida, I put four different sunscreens to the test. I had a few parameters:
-I wanted a spray or a stick. These are the easiest to travel with and apply.
-I looked specifically for clear application– no white sheen.
-I wanted it to smell nice! I wasn't looking for a new perfume, but I also know that some mineral sunscreens can smell terrible, and if I'm going to have to smell myself and be around other people, I prefer a light, tropical scent.
-Doesn't have the biggest offenders: oxybenzone and octinoxate, parabens, nanoparticles, and PABA. All of these below do still include avobenzone and octocrylene, but these are still included in "Reef Safe" sunscreens that are allowed in Hawaii.
Best Smell: 
Coola Classic Sunscreen Spray in Pina Colada
This broad spectrum, Water Resistant SPF 30 spray was definitely the best smelling option I tried! The pina colada scent immediately made me feel like I was on vacation. I have since tried the Guava scent, and it's fantastic, too. The fine mist goes on clear and offers great sun protection even for fair skin. The drawback here is that, while the sunscreen doesn't include the big offender chemicals, it does include avobenzone and octocrylene, and from what I have seen the research is still out on how these chemicals affect the reefs.
Best Solid:
Neutrogena Beach Defense Sunscreen Stick
During the summer when the kids and I are out and about and never know how long we'll stay, I keep this stick in my purse at all times! It's compact but lasts for so many applications, and it's great to throw into a carry on bag and not have to worry about getting through security. Beach Defense comes in a few different SPFs, but we choose the 50+. The Smell is light and pleasant. The only drawback is that you need someone who help apply this on your back rather than just angling back with a spray.
Best High SPF:
Sun Bum Premium Moisturizing Sunscreen Spray
If you want a nice smell but with a higher SPF than then Coola, check out this Sunbum Spray. Coconutty tropical scent, with a fine clear spray. They do offer a variety of scents, and the brand is easy to find at CVS, Target, and other chains across the US.
Best Budget Friendly:
Aloe Up Pro SPF 30
This performance sunscreen spray gets the honorable mention aware because it does go on clear, offers great coverage, and is water resistant. It loses points for the smell, which isn't TERRIBLE, but isn't anywhere close to the nice smells of the sunscreens already mentioned. But it's the least expensive option on this list, so if you are looking for a more budget friendly but still reef friendly option, go for this one!
The ones to avoid
All Good Sport Sunscreen Butter stick
The coverage and smell were fine, but it went on pretty white and chalky. The texture made it difficult to spread evenly, too. It wasn't smooth, and felt a little gritty even. There wasn't much of a smell.
I hope this helps as you head out to the beautiful beaches this summer!
I'm ready to help you make your ideal getaway.