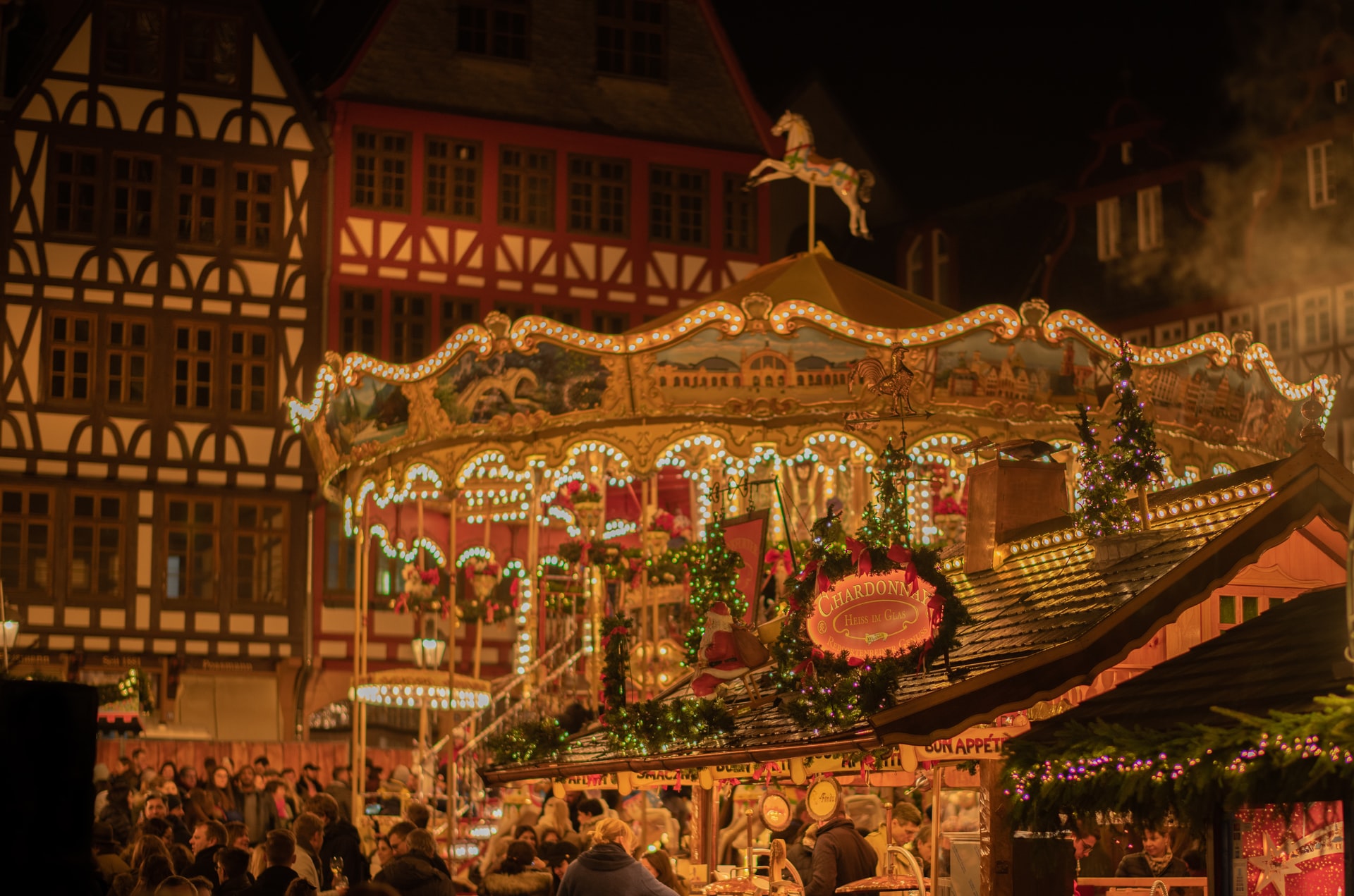 Thinking about Christmas… 2021
 The holiday season is coming in like a freight train this year. We've all been waiting on baited breath for the end of 2020, and now we're a mere weeks away! There's a vaccine on the visible horizon, and changes coming that give many people hope that 2021 will, at very least, be an improvement from 2020. 
Holidays in 2020 look so different from how they have in the past. Maybe you will be having Christmas dinner over Zoom, or you've purchased all your gifts online, or maybe you've had to cancel that Christmas getaway you take every year. Traditionally, the most traveled week of the year is the week between Christmas and New Year's. It makes sense! Many companies are closed that week, or work loads are reduced. Families are traveling to visit loved ones, or are using the time off of school and work to get in a family vacation. It's also exciting to bring in the new year in a new place. This means the week post Dec 25 can also be one of the most expensive weeks to travel.  So let's look forward to next year, and how different life will [hopefully] be 12 months from now and talk about where you can go to maximize your time and money on the most magical week of the year! 
The icons: These are the places that are known for their Christmas and winter season festivity! There are lights, and special events and it's impossible not to feel the magic of the holidays when you're visiting. 
New York City You've seen the movies– the Rockefeller tree skirted with ice skating children and lovers, window displays along 5th Avenue, Central Parks lights along the lake, the Rockettes– There's Christmas magic packed into every corner of the City. After a hard 2020, I have no doubt NYC will be pulling out all the stops for 2021!
European Christmas Markets The Christmas themed vendor markets across Germany and Austria are so popular, that the river cruise industry offers itineraries where you can visit multiple markets over the course of the week!  The lively yet cozy traditional markets aren't just for shopping. There are traditional dances, music, food, ferris wheels, and hundreds of little ways to experience a European Christmas. 
Hidden gems:  There are places that don't necessarily come to mind when you think of Christmas travel, but nevertheless there are opportunities for some unique experiences that you and your family will remember for a lifetime. 
Turks & Caicos Islands  T&C hosts many events through the holiday week. Christmas Day will be full of lights and trees and special service at any resort on the islands. But Dec 26 is the big day on the main island of R&C, Provo! The annual Maskanoo Parade features a fusion of African culture and a masquarade ball. This fun and exciting parade with glitter masks, rhythmic drums, and fantastic costumes is sure to energize you for the new year to come! Two days later, the Post-Christmas Beach party takes over Grace Bay with live music, local comfort foods, and tons of fun. Finally, New Year's Eve includes celebrations at resorts, hotels and other special events, plus the Old Year's Night tradition of a church service followed by church bells ringing in the new year! 
Philippines  In Pampanga, Philippines, the last two weeks of December are marked by the annual Giant Lantern Festival. What began as a Catholic tradition to light the pathways to Mass services, is now a beautiful display of engineering with "lanterns" that are 20ft tall using 10,000 more more bulbs.  Pampanga is considered the "Christmas Capital of the Philippines" and for weeks leading up to Christmas and New Year's Day, "parol" or giant lighted lanterns are displayed around the city.  During the day, as you wait for the lanterns to illuminate the night time sky, enjoy local street festivals, markets, and music. 
For something really different If Christmas isn't really your thing, but traveling December fits your schedule, there are other options around the world to get away, without focusing on the Christmas holiday. 
Bavaria & Austria  For something a little more chilling, check out a Krampus parade or festival in Austria, Bavaria, or Italy. The old story says that the half-man, half-goat demon Krampus and his army of elves roam the Alps leaving mayhem in their path. Now Santa's Evil Twin is seen marching in parades, the pinnacle of which is the annual Krampuslauf in Tyrol. Similar to Mardi Gras in New Orleans, there are floats headed by various clubs as well as parties and street festivals. 
Tokyo, Japan While the Japanese don't typically celebrate Christmas (Shinto is the dominate religion in Japan), the Culture of Cute still gets into the spirit of the season. The city has elaborate light displays and great packages for those staying through January 2. Shogatsu (the Japanese word for New Year's Day) is the most important holiday of the year in Japan; many business do close, but be sure to have some traditional soba noodles (symbols of longevity) and visit local temples and shrines for hatsumode, or the first visit of the year. The atmosphere is festive all around the country, but you may even catch a glimpse of the Emperor and his family during New Year's public appearances at the Tokyo Imperial Palace. 
I will be taking a blogging break for the holiday break, but I will be back in January! Happy Holidays, and may 2021 be all we could hope for. 
I'm ready to help you make your ideal getaway.